First Aid Training
The most engaging, interesting, relevant and dynamic first aid courses in Wiltshire, Bath and North East Somerset.

With extensive experience of working outdoors and with groups who need to be kept engaged we are able to offer First Aid programmes that are relevant, exciting and up-to-date. We incorporate lots of practical outdoor scenarios that help embed learning and keep participants on their toes!

We regularly run these course on our sites, or we can run a bespoke course for you at your site. A great way to improve your first aid, and look at likely incidents and accidents that may occur on your site and how you would manage them.
Outdoor First Aid – 16 Hours (delivered over 2 days)
Accredited through the Institute of Outdoor Learning. A comprehensive 16 hour, Band 3 qualification following the Institute of Outdoor Learning's framework. Suitable for D of E Leaders, Forest School Leaders, and Outdoor Instructors (Mountain Leaders, SPA, HML's) who work in remote settings (up to 2 hours from help).

– Nationally recognised first aid qualification
– Delivered by professional first aid instructors
– Run in a full outdoor setting. No powerpoint!
– In depth first aid manual for each participant
– Practical assessments throughout the course
– First Aid Certificate valid for 3 years
-£150 per head (or £130 for IOL members)
– Delivered at either our Thoulstone (BA13 4AQ) or Roundwood (BA13 4EH) site

The course starts at 0900 and finishes at 1730 on each day. Please arrive at 0845.

To book – scroll through dates on calendar below and click on the one you want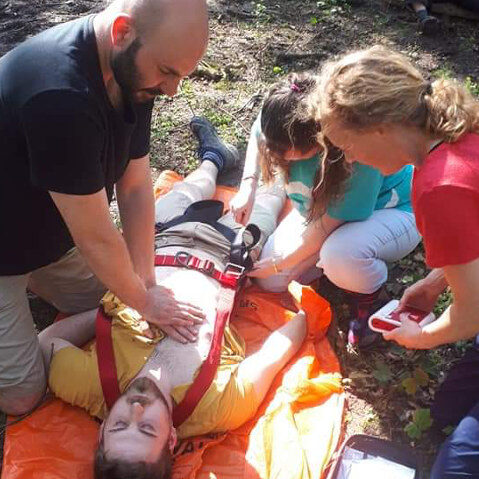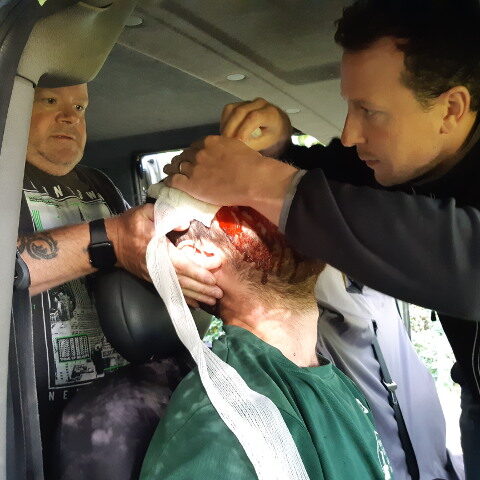 Bespoke First Aid Courses
Contact us for more information. We offer bespoke First Aid courses for First Aid at Work, Emergency First Aid at Work, Outdoor First Aid and Schools and Youth Groups.
Enquire Here
Corporate Development Days
Want an awesome team event, designed for you to achieve your goals?
WOLT prides itself on designing events bespoke to each client to achieve the required result for the customer.

Want to have an awesome , fun shared experience? Try an activity day competing for the Challenge cup, organize a canoe, kayak or SUP journey. If you have an idea then get in touch, you never know what we can do until you ask!!!

Want a day focusing on more specific aspects of team building? We can build you a day where we break activities down to look at component parts of team management, communication and other areas you may want to look at.
In terms of our philosophy, by you bringing your corporate groups out to us, you help support us as a Not For Profit business. The larger events we run allow us to reduce costs for groups and schools that struggle to meet the financial burden of these amazing activities.

Some of the groups we have worked with include:
– Nationwide (Both on site days and Water expeditions)
– Norland College
– TBT Marketing
– Wiltshire Air Ambulance
– Vodafone
– Evovle Tech
– Systemagic
– Wiltshire Council
– Hartham Park Business Centre
– Good Energy
– Wessex Water
Enquire Here